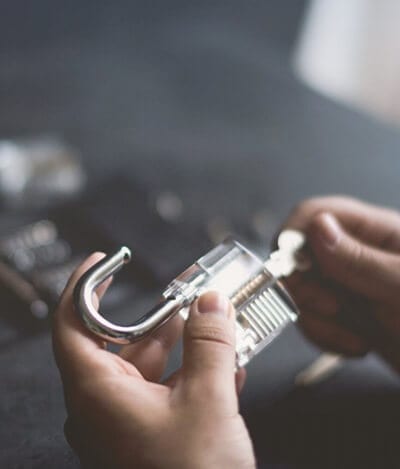 I am a local Locksmith in Hartlepool, not a national company.
Genuinely a local family locksmith company
Many years locksmith experience
Google 5 Star rated locksmith
Searching for a local locksmith in Hartlepool?
Are you frustrated searching for a local locksmith in Hartlepool but keep getting results for national companies &  franchises pretending to be local locksmiths?
Gareth is your local Hartlepool locksmith for when need a fast, professional locksmith you can trust with a 5 Star google rating.
Locked Yourself Out?
In Need Of A Security Upgrade? or
Simply Looking To Change A Lock or upgrade to anti-snap locks
All Access Locksmiths in Hartlepool are the fast, professional locksmith Hartlepool people trust. We are trained to a minimum of NCFE & City Guilds level 3 in locksmithing. Every locksmith job we do is fully insured. Gareth can explain more if required – please ask.
If you are locked out or lost your keys, we can gain access by non-destructive and destructive means, as required. We also offer an upgrade service which includes; high security locks & digital entry. Your Hartlepool locksmith for all your home and business security needs!
We Provide Locksmith Work Across Hartlepool.
We've worked for national chains & small homeowners. Here at All Access Locksmith & Security in Hartlepool, we've provided our locksmith Hartlepool service across the UK. We've worked on subcontractor basis this is why we're able to offer a more affordable price when you come direct to us. 
Locksmith in Hartlepool.
Do you need better security for your business or home? We fit Anti snap locks in Hartlepool
For some time now Hartlepool, and the UK, has been seeing an increase in the break in method called "lock snapping". Burglars use this simple method to targets homes and businesses fitted with low quality euro locks or locks fitted incorrectly and protruding. 
We provide a range of improved security euro locks to suit everybody's budget. These higher security door locks have built in integrity such that if a lock snap is attempted they use a number of techniques such as going into lockdown mode. This delays and often deters entry, protecting you, your home or your business.
We only use top quality genuine brand locks. Our top of the range Brisant Ultion anti-snap lock is so secure, it comes with a £1,000 guarantee against lock snapping. Peace of mind for you!
More Info
Locked yourself out in Hartlepool? Lost your keys? All Access Locksmith & Security in Hartlepool offer a professional service to gain entry. 9/10 we can gain entry with non-destructive means. If the need arises for destructive entry we'll always replace with the best quality product available.
More Info
Moved into a new property in Hartlepool? Do you know who has keys?
When moving home it's always better to be safe than sorry. Our lock change service is ideal for new homeowners in Hartlepool. We can also offer an upgrade safer to keep your mind at peace.
More Info
On numerous occasions, All Access Locksmith & Security have saved Hartlepool homeowners from going through the trouble and expense of replacing a full UPVC door or window when it can actually be repaired. Do you have damaged UPVC windows or doors? Contact us today.
"Realligned Two Doors, Fixed Locks On Windows"
"Work was completed in the day, was professional and to a high standard."
"Excellent service very fast and efficient"
"Excellent service very fast and efficient"
– Stephanie Broatch
Hartlepool Locksmith Services
All Access Locksmith & Security in Hartlepool provide a comprehensive range of locksmiths and security services to homeowners and businesses in the area. You can rely on us whatever your needs, when locked out and need a locksmith near me, or for peace of mind that security upgrades can bring you. When it comes to locksmithing, we have you covered!
We are a Trusted Approved Proffessionals locksmith in Hartlepool.
All Access Locksmith & Security give you peace of mind with our services that protect you and your property.
We operate a 24-hour emergency locksmith call-out service to secure either your domestic or commercial premises or to open doors.
Do you need a locksmith in Hartlepool?
Are you locked out or having lock operating issues?
Do you hear yourself saying "This lock has a knack to it!"? It could be on its way to failing!
Have you had a break in or would like a security review?
Are you thinking about upgrading your business or home security?
Then contact All Access Locksmith and Security today!
At All Access Locksmith & Security in Hartlepool, we are fully qualified to supply, install, maintain and repair all of our alarm systems. Our burglar alarm systems are of the highest standards so you can rest assured that your home will be safe.
In Hartlepool
crime continues increase
since last year and has consistently increased year on year. Don't wait to become a crime statistic. Here at All Access Locksmith & Security, we provide professional & affordable CCTV solutions.
Lost your keys? Locked out of your own Hartlepool home or office? All Access Locksmith & Security can gain entry through none destructive and destructive means if necessary. We also provide a repair service and an upgrade service.
HARTLEPOOL Office
9-11 Tower St, Hartlepool TS24 7HH
LOCKSMITH NEAR ME
We are your local "locksmith near me" covering these areas…